Shopping Cart
Your Cart is Empty
There was an error with PayPal
Click here to try again
Thank you for your business!
You should be receiving an order confirmation from Paypal shortly.
Exit Shopping Cart
| | |
| --- | --- |
| Posted by Eilis on August 7, 2011 at 7:00 PM | |
I went to my local teacher supply store yesterday.  It was full of beautiful things, but wow - I have gotten to used to Target and Dollar Store type prices.  A large Dollar Tree is located in the same shopping center.  I figured I might as well check it out while I was there.  Guess who was there?  All the same teachers that I had seen browsing at the Teacher Supply moments earlier...  The clerk told us that there had been a steady stream of teachers for days.
So here are the treasures I found: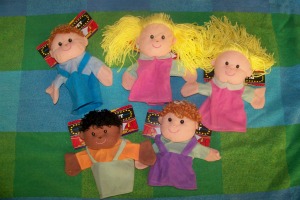 Small kid puppets.  I picked up two of the girl in the pink dress, since pink is always highly sought after by four-year-old girls.  They can always be twins!   The blue and pink boy and girl also make me think of Jack and Jill.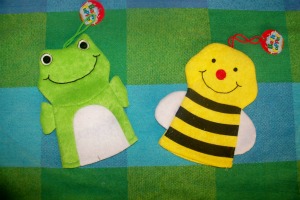 How cute are the bath mitts as puppets?!  I plan to bring them out when we are reading about frogs and bees.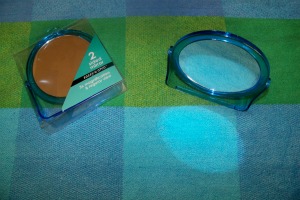 Mirrors with stands.  I know they are not the shatterproof ones, but plan to set them up (under close supervision) when the kids are drawing self portraits during the "me" theme.  I think the kids will enjoy one side being regular and the other being magnified.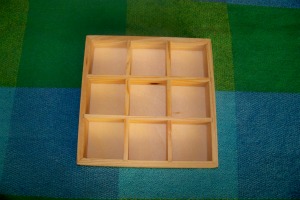 The cute little boxes I keep seeing on pinterest for sorting, counting, tic tac toe, etc.  Silly me, I thought they were some expensive Montessori materials.
http://learningwithbella.tumblr.com/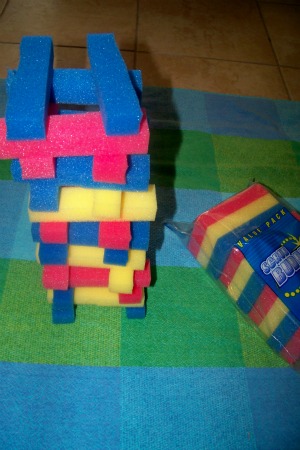 And last, but not least, sponges.  I saw this idea on Pinterest as well:
http://toddlerapproved.blogspot.com/search/label/Sponges.
At 8 sponges for a dollar (I cut each sponge into 3), I ended up with 24 pieces for a dollar. Definitely fun and budget friendly (not to mention quiet and offering unlimited open-ended play ideas).
For a grand total of 12 dollars!  Have I mentioned that I love Dollar Tree?!
Categories: Dollar Deals
/