Shopping Cart
Your Cart is Empty
There was an error with PayPal
Click here to try again
Thank you for your business!
You should be receiving an order confirmation from Paypal shortly.
Exit Shopping Cart
| | |
| --- | --- |
| Posted by Eilis on November 1, 2012 at 7:55 AM | |
I am going to organize a Gingerbread Man Exchange again this year.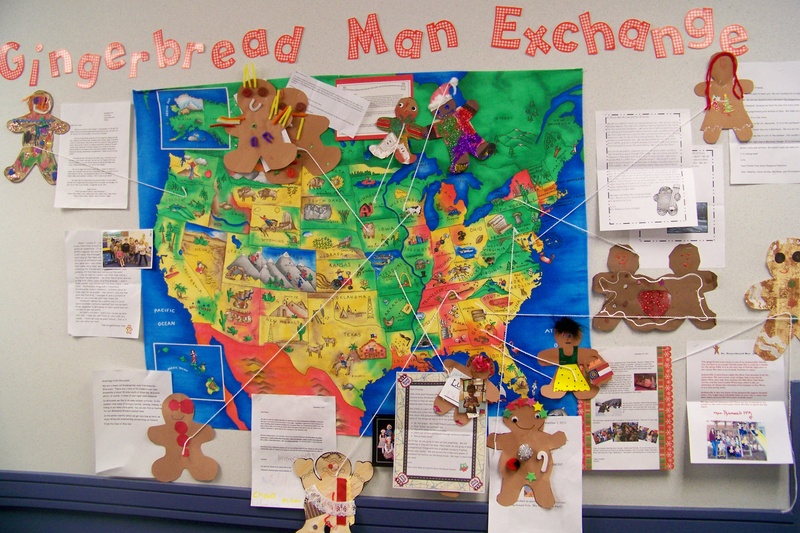 Here's how it works:
This exchange is open to Pre-K, preschool, and kindergarten classes only.  (Homeschoolers of the same age group are welcome).
If you want your class to participate email me at [email protected] by midnight Saturday, November 10, 2012.  I will ONLY be including emails that are sent to that address.  It gets too confusing to check my personal email, blog comments, etc.  
You MUST include your name, the COMPLETE address that you want other participants to mail gingerbread men to, and the email address that you want to be contacted at.  i.e. Gingerbread School, Attn:  Mrs. Dough's Class, Room 1, 123 Sweet St., Sugar Land, TX 12345.  If you are using your home address, please write (home) so I will know you are not missing school name, etc.
Around November 15, 2012 I will email you a list of approximately 15 classes that you will exchange with. I will do my best to include classes from different parts of the country on each exchange list, but in the past I have found that we cluster in certain areas.  If I notice two classes from the same school, I try to put them on different lists.
You will send one decorated paper gingerbread man to each class on the list.  Decorations might include, lace, stickers, paint, markers, foam pieces, etc.  Please do not glue candy or other food to the paper gingerbread man.   In addition you will send a short card or letter to the class telling them things like:
The name of your school
A city that you are close to (to help locate your town on a map)
How many students and/or boys/girls are in your class
Your school's mascot
Favorite books, activities, centers that your class enjoys
Something interesting about your town or state (Your baseball team won the World Series,  a food your area produces, etc.)
Why you decorated the gingerbread man the way you did.
A photo of your class is not required, but the children LOVE to see one!
The gingerbread men MUST be mailed out by Friday, November 30th.  This allows classes to enjoy receiving mail at the beginning of December before winter breaks begin.
Also,  don't forget to enter the Lakeshore Software Giveaway.
And... I am still looking for some blogging teachers to participate in the the Pay it Forward game.
Blessings,

Categories: Gingerbread
/